W
h
i
t
e
F
o
r
e
s
t
~
f
u
l
l
o
f
c
o
l
o
r
Asahi Mountain Range to the North,
Iide Mountain Range to the South
A town surrounded by vast forests
This is Oguni, Yamagata
In the winter,
White blankets the mountains
White snow-covered countryside waits for Spring
In the summer,
White bark covers the beech trees
White forests stand calm in rain or shine
Shakunage flowers bloom pink, bright and soft
Rivers reflect the sun and shine like an emerald
Fallen leaves colored red and orange
The huge Ginko tree shining gold
These colors add spice to our lives
White Forest ~ full of color
Natural paints of this world use Oguni as their canvas
Creating beautiful views wherever we go
In the crisp clean air that always surrounds us
Would you like to see what this town could show?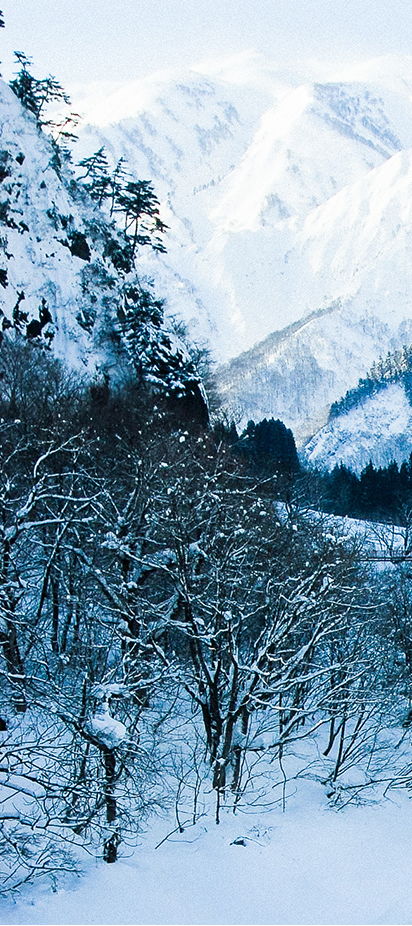 The grace of the mountains and the grace of the river, and the warmth of the taste of the local town passed down. We introduce restaurants, taverns, cafes, etc. where you can taste the ingredients of Oguni town.

The charm of Oguni town is not exhausted, including beautiful nature, historic sights, natural activities such as climbing and river playing. We introduce popular sightseeing spots.

Camping grounds and bungalows surrounded by nature, relaxed accommodation. We will introduce inn, hotel etc in Oguni town.
MOVIE
「彩りゆたかな白い森」山形県小国町PV

「四季の移ろい」山形県小国町PV

撮りたくなる町 小国町