A
c
o
l
o
r
f
u
l
w
h
i
t
e
f
o
r
e
s
t
A town that is surrounded by the broad beech forest sandwiched between the Iidoh record and the Asahi Rendezvous, Yamagata Prefecture Oguni Town.
In the winter, the cold, severe white forest where snow falling desperately will fill the whole area.
In the summer, there is a white forest where white beech beech stays cool.
It is dark, light, blooms in pink color that complements these two white flowers Emerald green on the emerald green Panorama of autumn leaves full of dyed red and oranges The ginkgoful big ginkgo in golden color
There are plenty of other colors to count on. color. color.
A stunning view like a painting created by white canvas and natural paint in the clear air What kind of expression do you have now?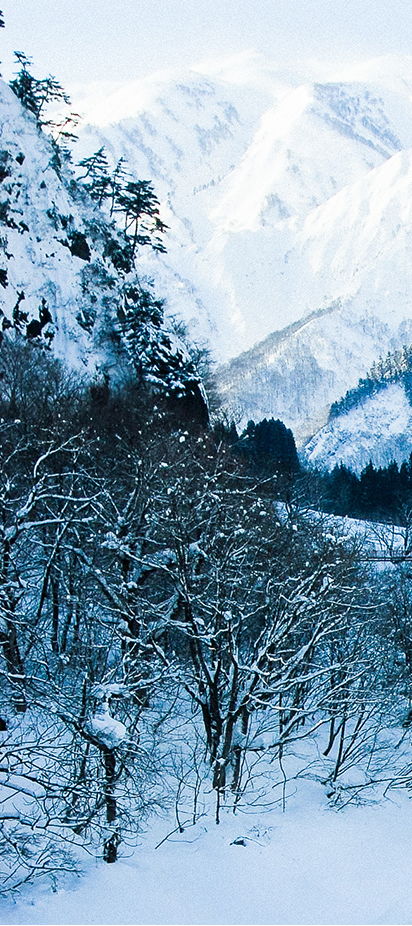 The grace of the mountains and the grace of the river, and the warmth of the taste of the local town passed down. We introduce restaurants, taverns, cafes, etc. where you can taste the ingredients of Oguni-machi.

The charm of a small country is not exhausted, including beautiful nature, historic sights, natural activities such as climbing and river playing. We introduce popular sightseeing spots.

Camping grounds and bungalows surrounded by nature, restless accommodation. We will introduce inn, inn, hotel etc in Oguni-cho.
MOVIE
「彩りゆたかな白い森」山形県小国町PV

「四季の移ろい」山形県小国町PV

撮りたくなる町 小国町